When it comes to lead generation strategies for Business-to-Business (B2B) companies, you will struggle to find better than PPC advertising. If you are looking for ways to secure more business, read on to discover everything you need to know about PPC advertising and the benefits it brings.
What is B2B PPC?
PPC for B2B gives you the ability to display, specific ads to search engine users that will motivate them to visit your website. You will only end up paying when someone clicks on the advert. We love including it as part of a complete paid media strategy.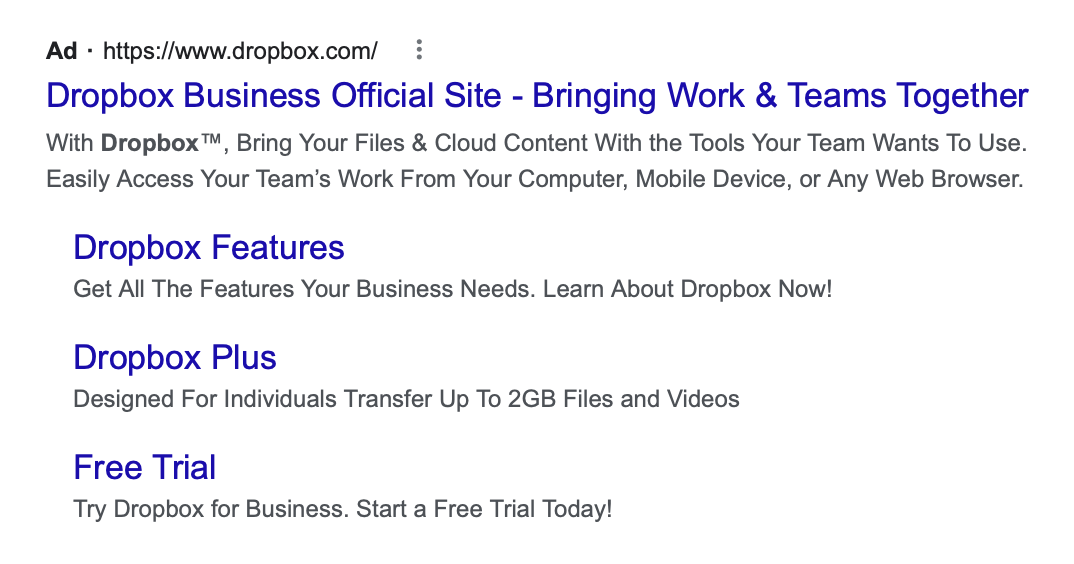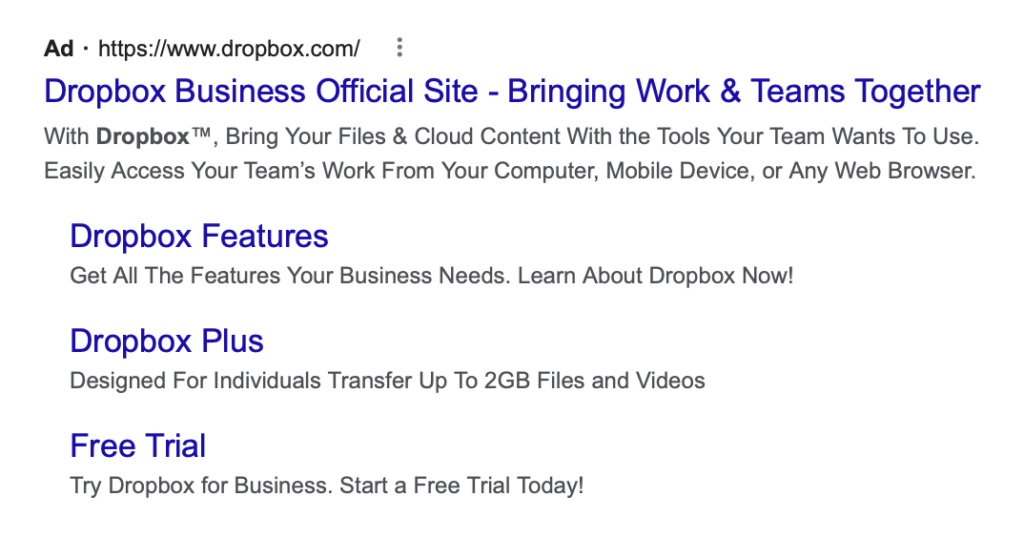 How is B2B PPC Different from B2C?
PPC marketing campaigns for Business-to-Consumer (B2C) enterprises are usually set up with generic product or service keywords and brand name keywords. On the other hand, B2B PPC campaigns demand considerably more research into the variations of phrases and keywords that your company's audience uses.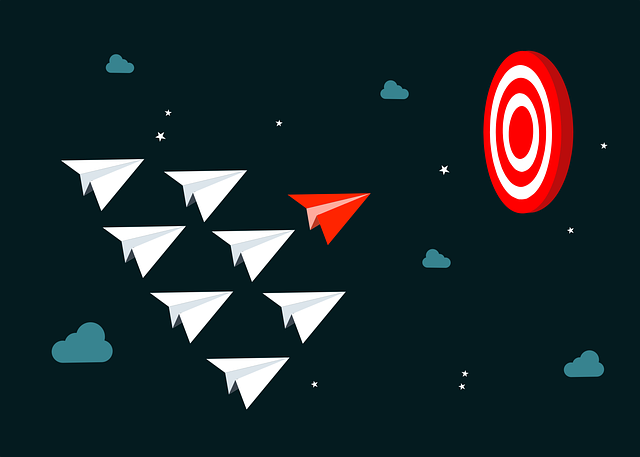 Getting the Most Out of a B2B PPC Advertising Campaign
PPC can help you to generate high-quality leads, but this will only be the case if you set up your PPC ads campaign effectively. Here are some tips on the best PPC strategies to ensure your ad campaign is a success:
Know the importance of landing pages
Landing pages are beneficial in terms of refining and improving your visitor interaction, therefore, boosting the chances of conversion.
You also make sure you get more from your spend PPC ad spend – you have paid for the click already, and now the landing page helps make it worth your while.
Understand the B2B sales funnel
The B2B sales funnel represents how you capture leads and move them through various stages of interaction until a purchase is made or they leave the funnel. The sales funnel is absolutely critical to an effective B2B marketing strategy.
Understanding your B2B sales funnel will help you to make the most of Google Ads by developing ad copy that really entices and encourages conversions.
Watch out for negative keywords
We are sure you know your company better than anyone else. You certainly know your business more than Google does. If you leave Google's algorithms to make assumptions about what you are selling and who you are selling to, you could end up blowing a lot of your budget.
This is why you need to tell Google what your business is all about, and setting the right negative keywords is what matters here. In PPC ads, it can sometimes be more profitable to say what you are not rather than what you are.
Track conversion types
Conversion tracking is a powerful tool you can access via your Google ads account. It gives you the ability to determine how effectively your advert is performing, generally and per ad group.
You can measure downloads, sales, lead generation, phone calls, and other vital actions that happen once a consumer interacts with your paid advertising. Google Analytics can help you monitor the bounce rate and also search volume.
Produce great lead generation content
For your digital marketing efforts to be effective, you need to produce lead generation content. This is content that will attract prospects to your business and increase their interest.
There are a number of different ways you can ensure your lead generation content is effective. For example, make sure your CTA stands out, A/B test regularly, focus on quality over quantity, and monitor your competition.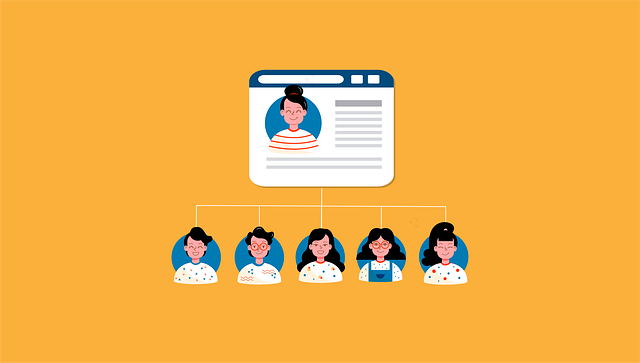 Know your target audience
Before you can launch your paid ads campaign, you need to understand your audience. If you have created buyer personas already, this will certainly help.
If you haven't, you will need to work with key stakeholders to create a picture of your ideal buyer. Think about their goals, challenges, pain points, channels they use, industries they work in, and how they go about purchasing.
You can delve into your current consumer base to try and find similarities amongst them. This helps to lay the foundation for the sort of businesses you will be targeting with your campaign. This is central to all of your digital marketing efforts.

The Stages of a Succesful PPC Campaign
When creating an effective PPC campaign, there are a number of steps to follow:
Keyword research
Conduct keyword research to find high-value keywords for your campaign. You can use keyword research tools, do some investigation into what the competition targets, and compile your own list of in-house keywords. Keyword Planner in Google Ads is also a helpful solution.
Structure the campaign using best practices
Make sure your team follows best practices when structuring your PPC efforts. You will have an account hierarchy in Google Ads. Your ads can underperform if you don't match this, which will hurt your ROI.
From top to bottom, the hierarchy is as follows: Account, Ad Campaigns, Ad Groups, and Keywords.
Make sure your team creates ad campaigns with organized, relevant ad groups.
Create ad copy
Your ad copy needs to be compelling, original, striking, and engaging. If it isn't, people will overlook your ads, meaning fewer impressions and higher costs.
Capture attention with a relevant yet impactful headline. Make sure your description offers value and encourages people to click. You may want to work with a graphic designer to create an impressive image for your campaign.
Build your landing pages
A landing page is what users will land on after clicking your ad. You don't want people to simply hit the back button and return to the search results.
Your landing page must be responsive, on-brand, intuitive, fast, and display compelling content. It should also focus on maximizing conversions.
Launch the campaign and track results
Now, you are ready to go live! Make sure you monitor your campaign's performance. You can use this information to keep honing your strategy for the main search engines, such as Google.
You can compare different landing page designs or contrasting styles of ad copy, for example.
How Quickly Can You Expect Results From B2B PPC Campaigns?
Although PPC can provide results overnight, it typically takes around three months to see significant results.
However, this can still be significantly quicker in comparison to search engine marketing, which is why a blend of both approaches is always recommended.
The initial months act as a training period for your ad efforts, giving you the valuable data you need to enhance the performance of your campaign.