You might be wondering if SEO can work for B2B as well as it does for B2C. The answer is, yes! B2B SEO works and is crucial for any B2B digital marketing strategy. We're here to help though with some tips on how you can make the most out of your strategy when doing business in a corporate environment.
Since you're here you've likely heard of SEO, but what is B2B SEO and how is it different? Before we dive in, first let's talk about B2B, or "business-to-business", which means that your business transaction is being carried out between two businesses rather than a business selling directly to the customer. B2C SEO targets consumers, while on the other hand, B2B SEO targets the needs, interests, and challenges of individuals who are making purchases on behalf of, or for, their organization (rather than for themselves), thus making the organization the customer. Just as B2C and B2B businesses will differ, their SEO will also be quite different.
For B2B companies, ranking on the search engines for your target keywords can be a gold mine. Search engine optimization may seem daunting, but we are here to help.
B2B SEO vs. B2C SEO
B2B differs from B2C in that your business is between you and another business rather than directly with the consumer. Often people ask if B2B SEO is even worth the effort and in fact it is. SEO functions the same whether you are B2B or B2C, and SEO best practices also work with both B2B and B2C, though they will be slightly different. Additionally, the algorithms do not favor one over the other so as long as you are using SEO best practices your B2B business has just as good of a chance to show up on users' SERPs as B2C.
The biggest difference between the two is that B2B will tend to have a target audience that is much more specific than B2C SEO. In turn, B2B SEO will often have lower search volumes than that of B2C.
When you are doing B2B SEO you are targeting a much more niche group of individuals who are often searching for something that they have in mind with a set purpose, they aren't users just browsing around on the internet looking for cool products. These are high-level decision-makers, CEOs, Presidents, VPs, who are looking to fill a very specific need. With that said, your SEO strategy for B2B must be more refined and targeted.
3 Steps for an effective B2B SEO Strategy
Decison Maker Persona
Keyword Research
Content Marketing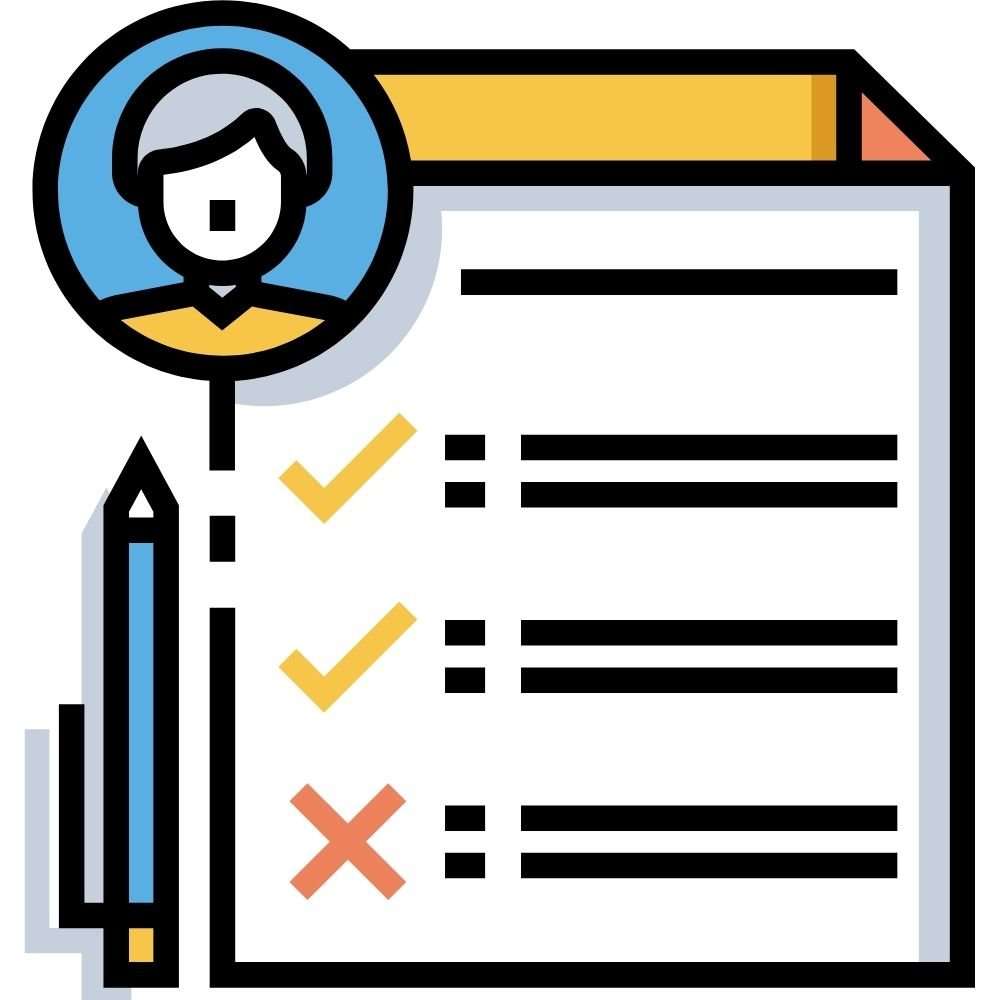 Use Your Decision Maker Persona
Creating your decision-maker persona from scratch can be very difficult and time-consuming, so we recommend using a program to do so, such as HubSpot's Persona Tool. In our B2B Digital Marketing article, we go more into detail about how you can best take advantage of this program. But in short, using HubSpot's Persona Tool you'll be able to see real data and market research based on your decision-maker persona and better design your strategy to target that audience.
Age
Education
What social networks do they use
Preferred communication
Job
Types of tools they use to do their job
How their job is measured
Goals or objectives
It's now time to use your buyer persona to establish a B2B SEO strategy that will allow you to effectively reach your ideal customer with organic search traffic. Having your decision-maker persona is an extremely valuable tool for creating your SEO strategy, without one it can be extremely difficult to pin down which content will be highly relevant and valuable to your potential customers.
B2B Keyword Research
The basis of your B2B Search engine optimization strategy will be keyword research. Keywords will be the driving force behind your B2B SEO content.
B2B keywords tend to have lower volume than B2C keywords, but don't let that discourage you. Finding the right search terms only needs a few clicks to produce ROI.
When choosing keywords for your B2B website, start brainstorming keywords with your sales team and your customers. We all search differently, so it's important to get multiple perspectives.
Once you have your list of keywords, you can use a keyword research tool to evaluate your list. SEO tools often give you like terms and will give you an estimate of monthly searches. You should also research to see what keywords your competitors rank for.
You should end up with a blend of 10-20 keywords, including both short-tail and long-tail keywords. Short-tail tends to be high-volume keywords with low intent. Long-tail is low-volume keywords with high intent. Once you have your list it's time to decide if these are top of funnel keywords or bottom of the funnel keywords.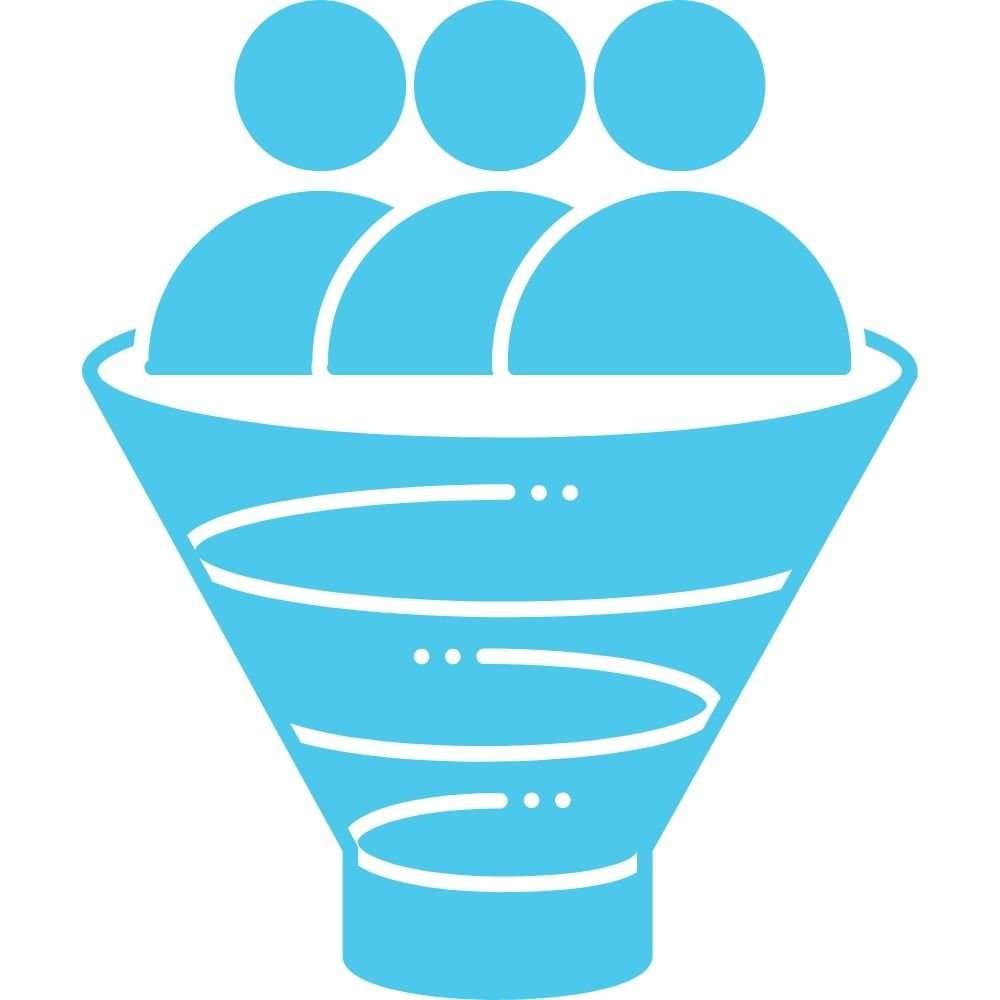 Keywords for your B2B Sales Funnel
With your keyword list ready, you can expand your keyword strategy to target B2B buyers at different stages of the sales cycle.
Within your SEO strategy, it is important to establish which stage in the buying funnel users are in and then proceed with a specific strategy based on your goals. We'll focus on the top of the funnel and bottom of the funnel keywords
Top of the Funnel
Also called, the awareness stage. This is when the user becomes aware of this product or service and usually, a B2B user comes across your business for the first time. In the awareness stage, it's important to focus on informational content.
These might be keywords that include "how-to" or comparing two products/services. These keywords may not seem useful to start, but the goal is to turn these users into customers over time. Top of the funnel keywords get way more traffic, so do not ignore them!
Some of these users will also be in interset and evaluation but are not ready to purchase. It's great to use testimonials and differentiation in this stage.
Bottom of the Funnel:
These are your buyer keywords. They may not have high search volume, but they are efficient. Refer back to your researched list to ensure that these keywords are actually the ones that people search for before buying.
A great way to do this is to see if anyone is currently buying these keywords. You can do this with various SEO tools or with Google's Keyword Planner. If others are paying good money for clicks, then there is a good chance it converts into sales.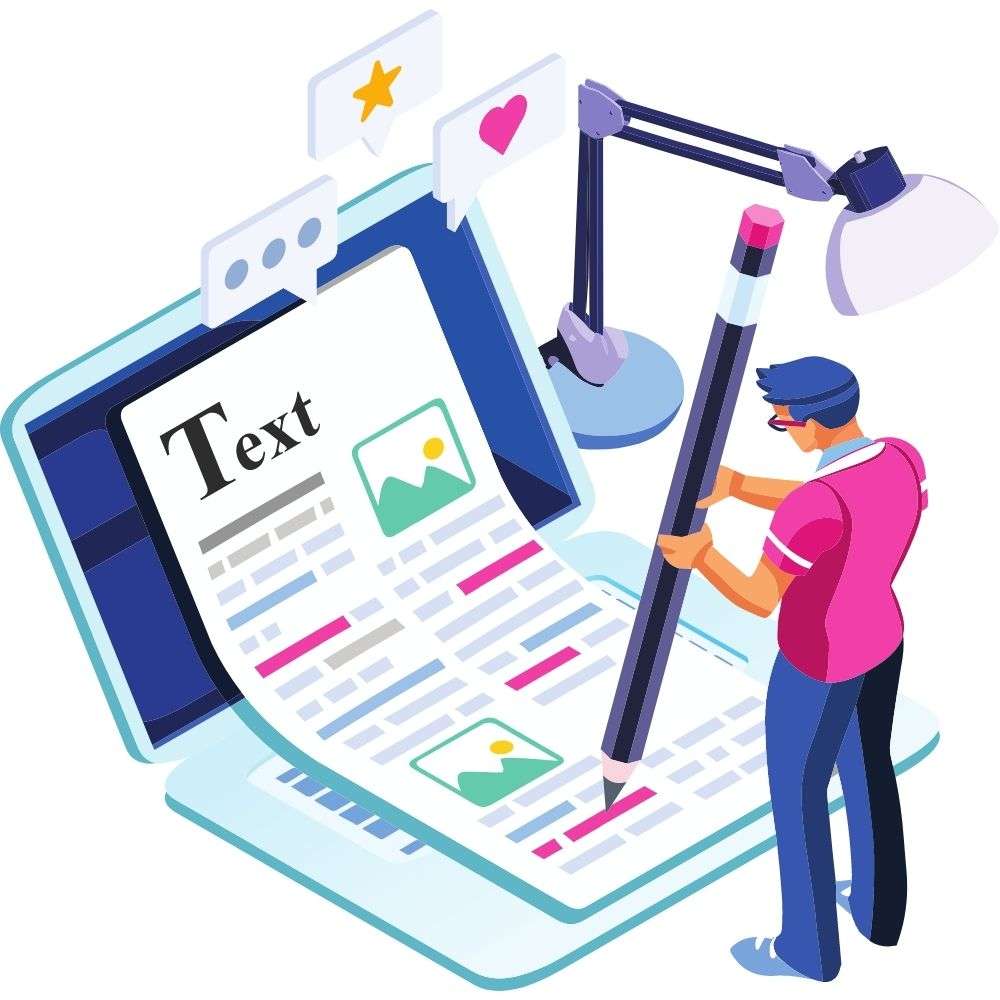 B2B Content Marketing Strategy
With all your keyword research out of the way, it's time to start focusing on your content. The best way to start this is by evaluating and enhancing your current content before building additional content.
Optimize and Assess Your Current Content
Optimizing your existing is absolutely key in B2B SEO, as it is the first impression the decision-maker has of your company. Focus on your top landing pages, product, and services pages. You can see your landing pages ranked by using Google Search Console or Google Analytics.
One thing we see all too often is thin content. Developing long-form content with a minimum of 500 words will dramatically improve your rankings. A great way to see if your content is comprehensive enough is by looking at your competition. If they have a page ranking higher than yours and is 1,000 words long, then you have your benchmark.
Additionally, you'll want to avoid any duplicate content. One way to uncover areas of duplication is inputting a desired keyword into Google Search Console and seeing which pages your rank for that specific keyword. If you're ranking for the keyword on multiple pages, then you may be better off converting those two pages into one piece of long-form content.
Conversion Optimization and User Experience
Make sure that your landing pages have plenty of images or videos of content. You want to make sure that content is informative high quality, and focused on user experience. Having SEO KPIs established will help you create CTAs (calls to action) for each landing page. A CTA is crucial in driving conversions and engaging your customer in your web content.
With "bottom of the sales funnels keywords", your KPIs may be a contact form completion or a sale. With "top of the sales funnels keywords", your KPI may be clicking to another page or downloading white papers.
Per our landing page guide, we prefer to focus on only having one main KPI per landing page to avoid distraction and maintain a positive user experience. You'll notice that if you stay focused you'll see an increase in conversion rates.
Content Gaps
After evaluating your existing content and optimizing for user experience it's time to start thinking about the keywords that you are not ranking for. Reference your keyword list and enter them into Google Search Console. If you do not have an existing piece of content on a topic, then it's time to create one.
Immediately start with any product or service pages that you do not have. This will be valuable content that has high search intent.
B2B Blogs
Develop a blog and content strategy to establish authority. We love creating a content calendar to help keep us organized. Consider things like the importance of the keyword and seasonality. You'll want to create relevant blog posts first.
Blog posts build a reputation in your industry and help drive traffic to your website. Writing and posting regular blogs or articles is a great way to create internal linking opportunities throughout your site. This promotes longer site visits and drives more conversions.
It is important to keep your decision-maker persona in mind when focusing on your content strategy and content creation because you want to post content that targets your specific decision-maker audience. With each piece of content, you create, whether it's a blog or infographic, for example, you want to be answering a question or providing a solution to a problem that is relevant to your audience.
You may find that you'll eventually run out of core topics to write about. This is related topics come into play. These topics are related to your business, but you're not directly selling something. It could simply be a blog post that your target customer is interested in. These pieces of content will give you tons of brand awareness.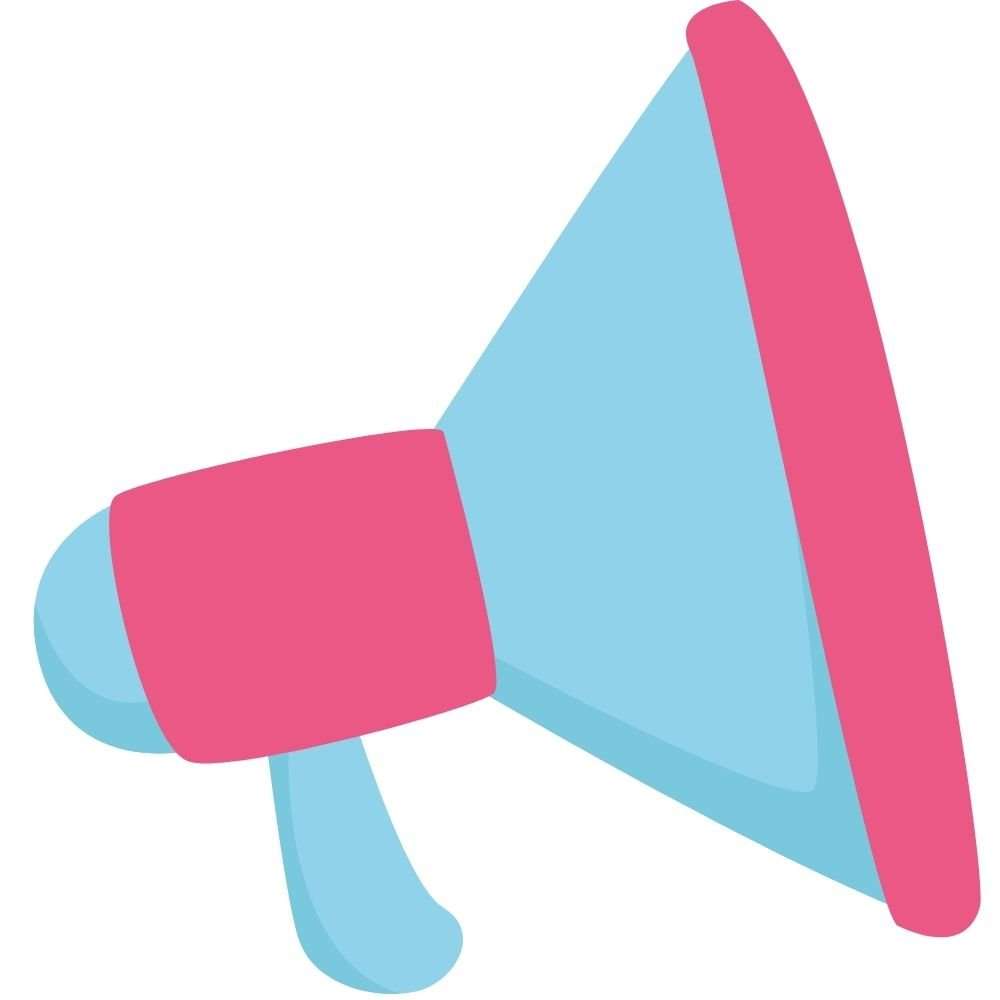 Promote your Content
Doing some PR-type pitching to see if others will link your website or share your products and services can be extremely helpful. Backlink opportunities do require effort and outreach, but they are known to improve SEO rankings. Think about reaching out to blogs that focus on your industry here and develop those relationships.
While promoting your content through social media or email will not give you a direct SEO benefit, it will increase your exposure. While social media might not seem like a B2B marketing strategy, it is still a very effective way to bring awareness to your brand in a fun way. Additionally, we love promoting blogs through email. It's a great way to re-engage your list with engaging content catered to them.
Closing
B2B SEO is one of the most effective B2B marketing strategies in 2022. While SEO can take time to generate results, we assure you that with the right strategy you'll generate more business. Make sure to sign up for your newsletter for exclusive content and strategies.