Do you have a strong idea of who your target customer is? If not, check out our blog posts on creating buyer personas and customer journeys. Otherwise, you're ready to take everything you've learned about your ideal customer base and make changes to your website to improve user experience.
Conducting customer research is an essential process (which continues even after the customer journey) that often requires marketers to use visual tools, like B2B user stories, to help their clients increase sales and conversion rates, and ultimately improve the organization's overall user experience.
Without user stories, B2B businesses will miss the advantage of discovering new opportunities (and addressing concerns) that may arise when clients interact with them.
Below, I'll take you through the opportunities we found once we implemented user stories on our website.
Remember, it's important to put yourself in your client's shoes and anticipate what your clients will expect when interacting with your business. It's a chance for you to show your clients that you're listening and that you value your relationship with them.
Let's get started!
.       .       .
Before we delve into the list of opportunities we found once we implemented user stories on our website, it'll be helpful for you to understand who our target market is and how our journey led us to discover how to best serve our clients.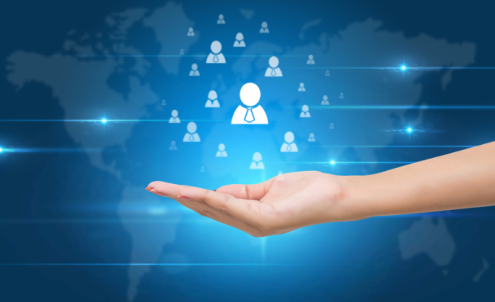 Here at Synthesis Insights, we help B2B business owners, marketing executives, marketing teams, etc. achieve their marketing objectives. We do this by conducting market research and applying marketing tactics like SEO, paid digital advertising, and web design/conversion optimization services. Our goal in this process is to understand our client's needs on a deeper level and provide them with a smooth, enjoyable purchasing journey.
For us to achieve this goal, we did the same thing we do for our clients and started by developing buyer personas (i.e. customer profiles) by filling out a customer profile intake form, which helped us determine what our client's goals and values are. This process helps refine the target market and ensures a consistent guide to follow when implementing marketing strategies throughout the customer's buying process, or customer journey (aka, "buyer journey").
However, even at the close of the customer's purchasing journey, our work isn't complete. We'll use B2B user stories (aka, "user story map"), which are visual representations of how customers interact with a brand or business's website, as an essential tool for customer research. This allows us to unlock new content and webpage opportunities and implement feedback to provide prospects and clients with a smoother user experience.
Since we're focused on B2B user stories and how they can be a useful visual tool for customer research, I'll show you how it has helped us explore new opportunities we're implementing for our users.
4 Things We Learned Our Target Market Wants To See
1. Social Proofing
Our clients want to know that other businesses trust our services and that we're being authentic and truthful about who we are and how we serve others.
By displaying examples of our work (e.g. social media, general work product, etc.), it'll provide users with security and give them an idea of what to expect when working with us.
Our clients want to see information that showcases Synthesis Insights' authority in the digital marketing space (based on the services we offer). In the B2B space, we've found that LinkedIn and Podcast appearances are a great way to increase exposure.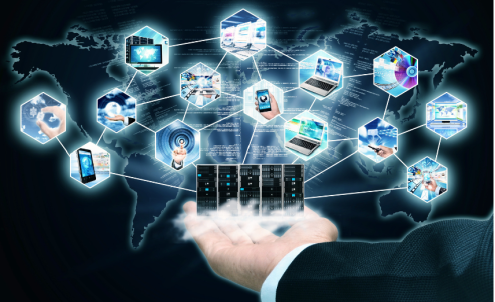 2. Clarification Around Our Services
Additional, defined product and service pages
The more you know about our products and services, the more comfortable you'll feel when we use those services to execute your marketing strategies.
Examples of our work (e.g. social media, general work product, etc.)
Not only will showcasing examples of our work provide us with more credibility, but it'll also clarify the services we offer so you can determine what best fits your needs.
Pricing models of products and services
To establish trust with our clients, we want to provide more information about the pricing of our products and services so that they feel comfortable moving forward with us.
Bios of team members at Synthesis Insights
When you can put a face to a name, it humanizes the experience and allows clients to feel more comfortable with the people they're working with.
Simplified communication around service categories
Some businesses without marketing managers or teams may not know what SEO, paid digital media, or conversion optimization entails. To aid our users in the research process, we'll simplify communication around our service categories in the header menu and homepage to help all users find solutions to their problems.
As we work with more clients, we acquire more questions or concerns that we'd like to address and clarify in our FAQs section. The last thing we want is for our users to feel confused when using our website or that they're not heading in the right direction to finding a solution.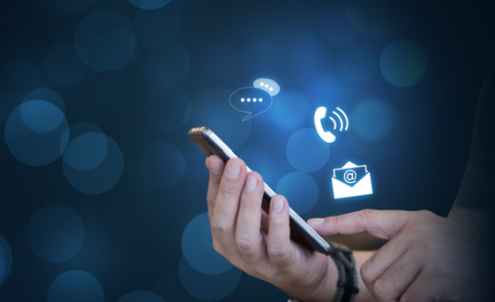 3. Additional Ways To Contact Synthesis Insights
Add social media links and an automated chatbox to the contact page
Whether you want to check out our latest social media post or ask us questions about our products and services, we're happy to provide additional options to contact us for a more seamless user experience.
4. A Roadmap Of What To Expect When Working With Us
A clearly defined process from the consultation stage to seeing results
Even before the consultation stage, we want to provide transparency and instill trust in our users to avoid any bumps down the road. Our goal is to provide our prospects with a roadmap of their customer journey so that they're aware of the details of each stage and how each one adds value to their marketing strategies and end goals.
.       .       .
Now I'd like to hear from you:
What would you want to see implemented on our website?
If you'd like to learn more about your target market, make sure to grab our free customer intake form by entering your email address below!